Kizhakkumpattukara Desapattu is held every year in Paramekkavu (Paremekkavu) Bagavathi (Bhagavathy) Temple, Thrissur, Kerala State, South India as a part of Paramekkavu Bagavathi Temple Vela. Kizhakkumpattukara is located east of the Thrissur town.
Photos of Paramekkavu Bagavathi Temple Vela – Kizhakkumpattukara Desapattu
Below photos are taken on 4th Jan 2023
Below are shots taken on 5th Jan 2022.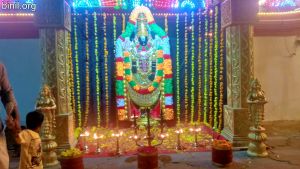 Below are some of the photos taken on 6th Jan 2021. This time due to the Covid 19, the festivities are limited. There is only one elephant and people were strictly told to maintain social distance. On this day it seems that there were more people than the days before.
The shots below were taken on 1st Jan 2020.
These pictures were taken on 2nd Jan 2019. There were many special structures constructed on this day as you can see in the pictures below.

Below pictures or photos were taken on 3rd Jan 2018.

Paremekkavu Vela
Pillerpattu
Koorkenchery Desa Pattu
Chembukkavu Desa Pattu
Veliyannur Desa Pattu
Paremekkavu Temple Details