The Bad Batch is not a new movie. It was released while back in 2016. But it went under the radar of many movie lovers including me.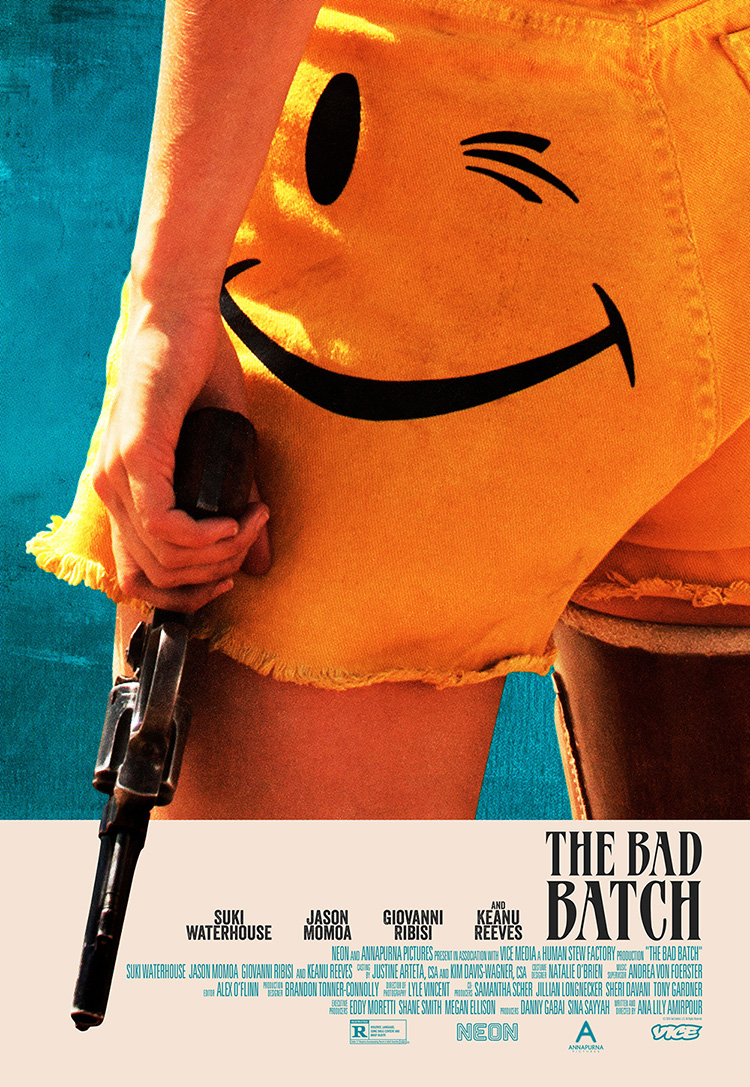 It was not received well by critics nor did it do well in the box office. But I think now people are noticing it now and I think it will become a cult classic soon.
Its written and directed by Ana Lily Amirpour. Now the film is supposed to be dystopian thriller film. I personally didn't think it was that thrilling but it was enjoyable to watch. It has a huge star cast including Suki Waterhouse, Jason Momoa, Keanu Reeves, Jim Carrey, Giovanni Ribisi, Diego Luna etc.
This movie revolves round in the future or an alternative society where people who are deemed undesirable to the society called the bad batch are put in locked, fenced in desert where they have to fend for themselves.
We see Arlen (Suki Waterhouse) being put into this desert society where she encounters cannibals – including one played by Jason Momoa, a rave settlement run by a cult leader – The Dream (Keanu Reeves), a mute hermit (Jim Carrey)..
I believe that all actors did their roles quite well – loved Jason Momoa, Keanu Reeves and Jim Carrey. They played their roles to perfection. I thought that Giovanni Ribisi and Diego Luna didn't get much screen time or speech to show case their talent.
But I thoroughly enjoyed the background score. I didn't know about some of the artists before I watched the movie, but after watching I Googled for them and their music. Most people who watched the movie did the same thing.
The Bad Batch – Youtube trailers
Now I am giving this movie 4 stars out of 5. Do watch this.
Do checkout my other reviews..