Edakunni Sree Subramanya Swami Temple is located in Edakunni, Ollur, Thrissur district, Kerala State, South India. As the name suggests the temple is dedicated to Lord Subramanya or Murugan Swami.
The tenple is around 8km from Thrissur. You will get buses from Vadakke stand or Sakthan stand going via Ollur. The temple is a few hundred meters from the main road connecting Ollur to Thalore.
Edakunni Sree Subramanya Swami Temple – Photos or Pictures
These shots below of the temple were taken during the Kumbha Pooyam festival on 7th March 2020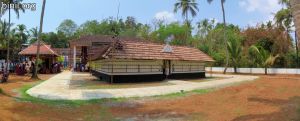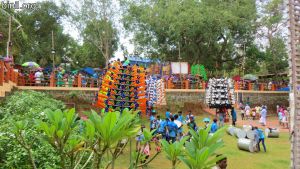 Do check out other temples listed in this site.