Malampuzha Dam is located around 10km from Palakkad town. The construction of the dam began post independence in 1949 and was completed in 1955 (which is a kind of record). It is a combination of a masonry dam with a length of 1,849 metres and an earthen dam with a length of 220 metres making it the longest dam in Kerala.
Like most dams in Kerala, its a tourist destination which is having several good Gardens, Aquarium, Sculptures, Rope way etc.
If you are traveling with kids, its best to stick near to the dam where kids can enjoy rides and other recreations.
Photos of Malampuzha Dam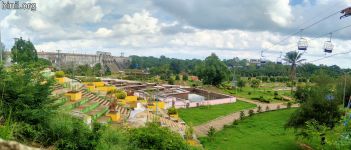 But we had tried a different path. If you read my previous blog about my trip to Palakkad, then you must have realized we went some distance here.
If you are a traveler and is keen for travel – whether its riding a bike or car or even cycling – I would suggest you to go beyond the dam. We went via Kava, Anakkal, etc. There are several viewpoints here and the views are just stunning. The road is in good shape most of the way. We went upto the viewpoint near Kollamkunnu – which leads into the reservoir catchment area – here its off-road, so if you have a vehicle with off-road capabilities, then things will be easy for you. We went in a Tata Nano…lol..
Photos of the Malampuzha Dam Catchment Area and Way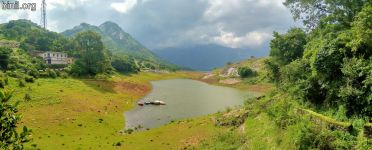 For us the journey was unique as it was raining slowly and we were travelling through the slight mists.
If you are travelling alone with your girl friend or wife, I wouldn't recommend this route. So travel with lot of friends or relatives. There are no fuel pumps or auto garages in this route – so make sure that there is enough fuel before you go through here.
Locals here are cool as long as you intend on sight seeing and not any other activities, they sure will complain to police if you do anything illegal.
Also you have to be careful if you go into the catchment area, water might rise if its raining heavily.