Paramekkavu Bagavathi Temple Vela – Vela is held in Paramekkavu (Paremekkavu) Bagavathi (Bhagavathy) Temple, Thrissur, Kerala State, South India.
Paramekkavu Bagavathi Temple Vela Pictures
Below are some of the photos or pictures of this festive occasion.
These photos below are taken on 6th Jan 2023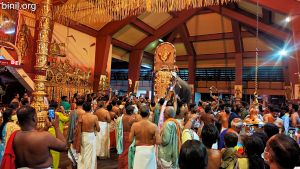 These shots below are taken on 7th Jan 2022.

These shots were taken on 8th Jan 2021, the festivities were controlled and limited due to Covid 19 and only 3 elephants were used in the procession.
These shots below were taken on 3rd evening and 4th morning of Jan 2020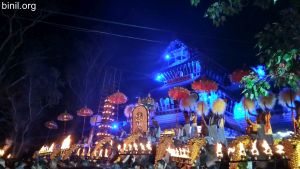 These were shot on 4th Jan 2019.

These were shot on 5th Jan 2018.

Please go through these for the complete information about the Temple and Vela celebrations. If you have any doubts or have further information to add, please use the comment box below.
Pillerpattu
Kizhakkumpattukara Desa Pattu
Koorkenchery Desa Pattu
Chembukkavu Desa Pattu
Veliyannur Desa Pattu
Paremekkavu Temple Details